Pick a Cobia and Go!
That's all you have to do because we've taken care of everything else. The Cobia team's single-minded focus is to design and build boats that are safe, last a lifetime, and maximize every precious moment away from the dock. Look closely and you'll see it in our smart, user-friendly designs, expert craftsmanship, and use of only the highest quality materials. Because we know that with every extra attention to detail we take, your and your family's days on the water just got better. So go make memories, live your dreams and experience the other side of the horizon.
The Construction
Ask Cobia owners what they like most about their boats and you'll get a range of answers. You'll likely hear about how solid their boat feels under their feet. Others will talk about how nice it is to own a boat that requires so little maintenance even after years of use. And some will tell you how safe they feel while onboard because they know that their boat and its systems are not going to let them down. No matter the answer, it will be rooted in the confidence that comes from knowing they own a superbly built product.
All Cobias are built to American Boat and Yacht Council (ABYC) standards, the highest in the industry. But we don't stop there. Here are just a few of the extra steps we take before, during and after the build process to insure your Cobia will take your fishing and boating to new levels, safely and confidently.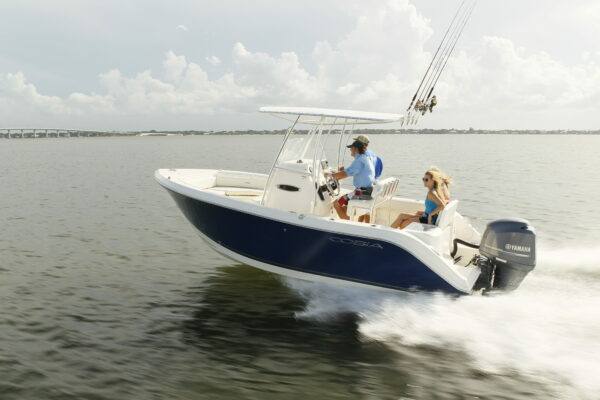 201CC
Solid, safe, and easy to trailer. Perfect for family fun on the water.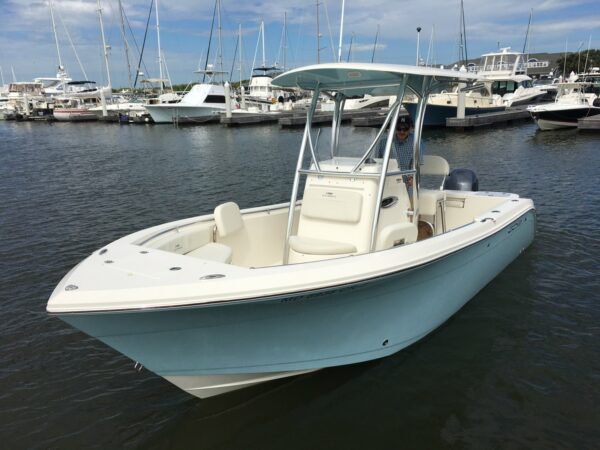 220CC
Fish hard and play hard, all in comfort.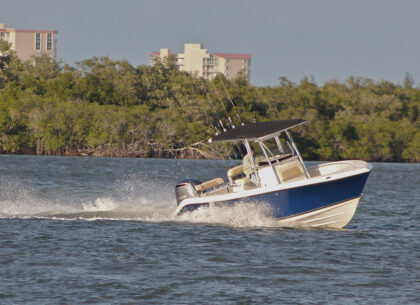 237CC
Big offshore performance and "right-sized" features.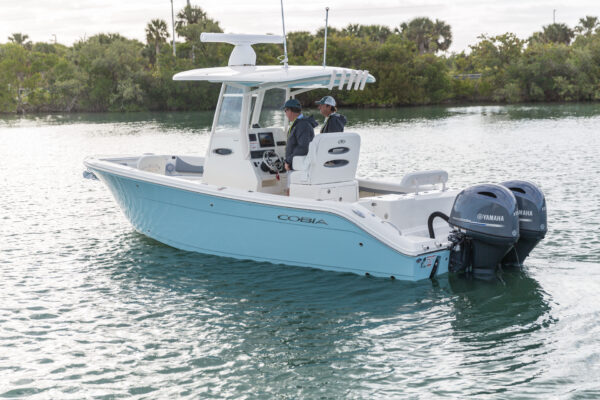 240CC
The 24 foot center console reinvented.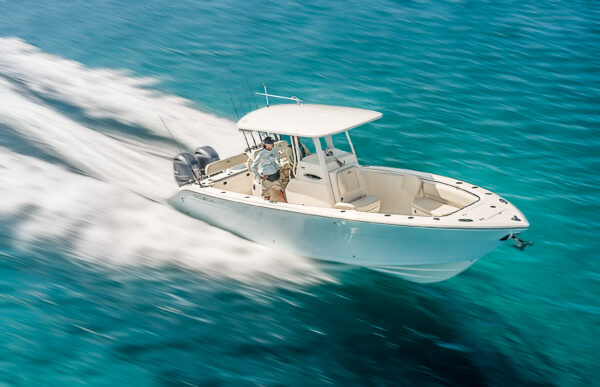 262CC
Even more cockpit space than before.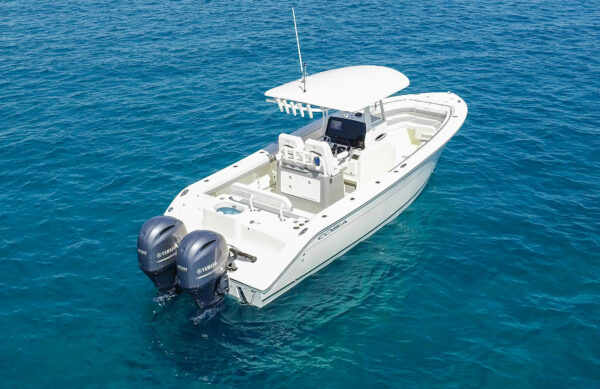 280CC
The best just got better.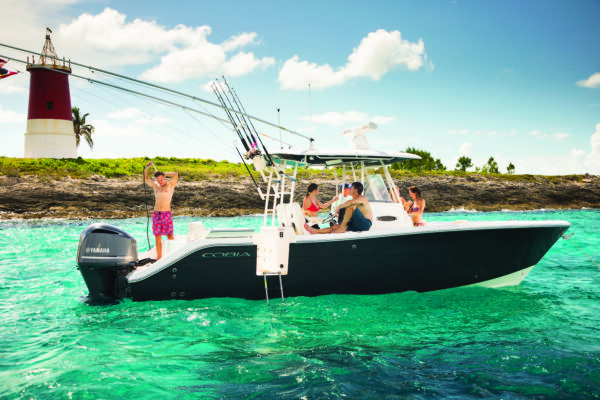 301CC
Raising the bar in the 30 foot category once again.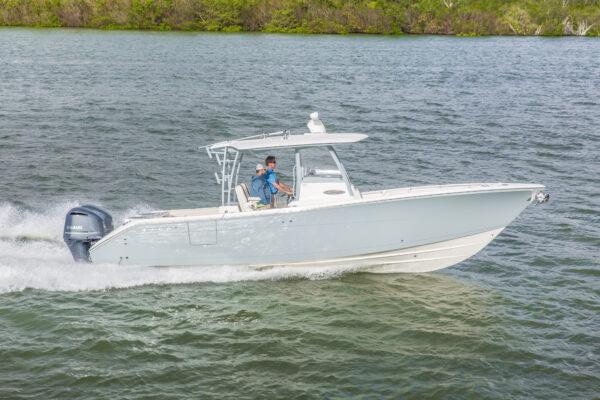 320CC
Giving you uncompromising excellence by design and a dive door.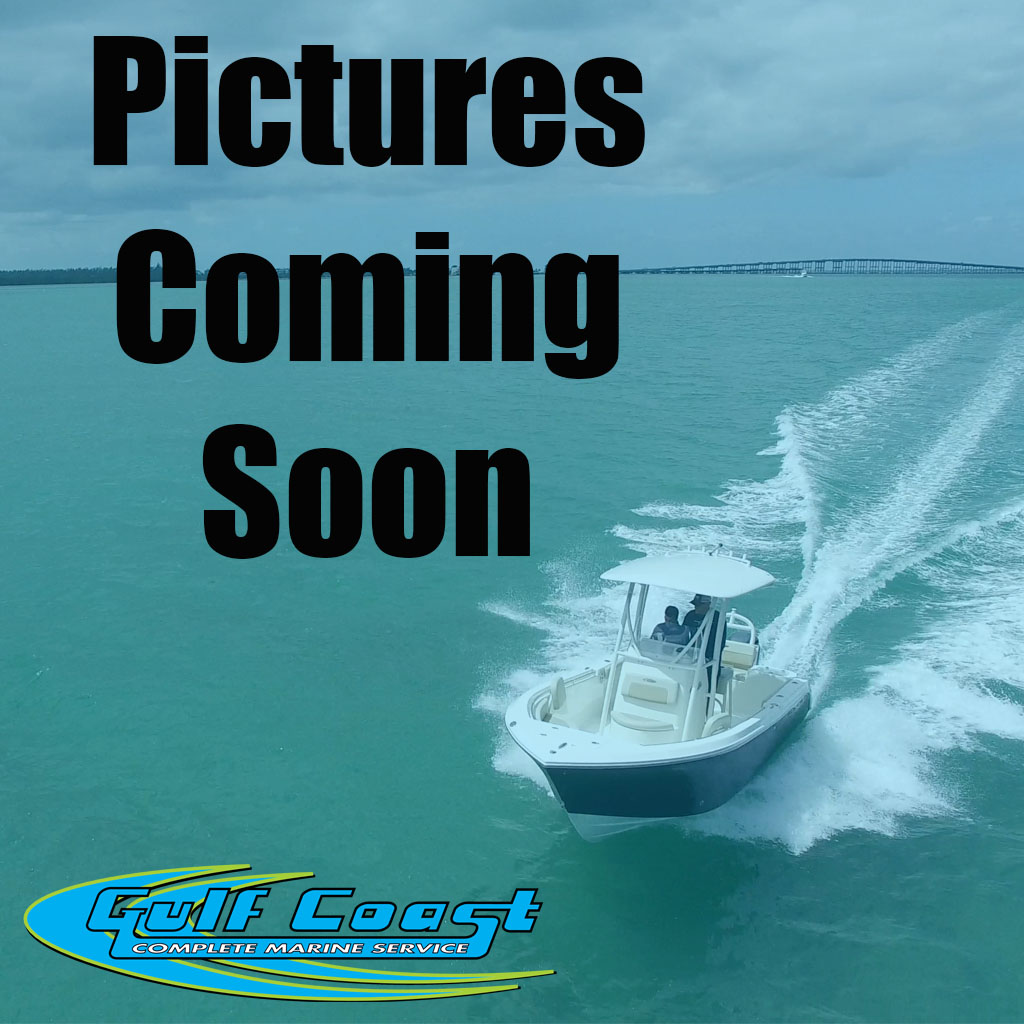 350 CC
The perfect blend of performance, luxury, and fishing smarts.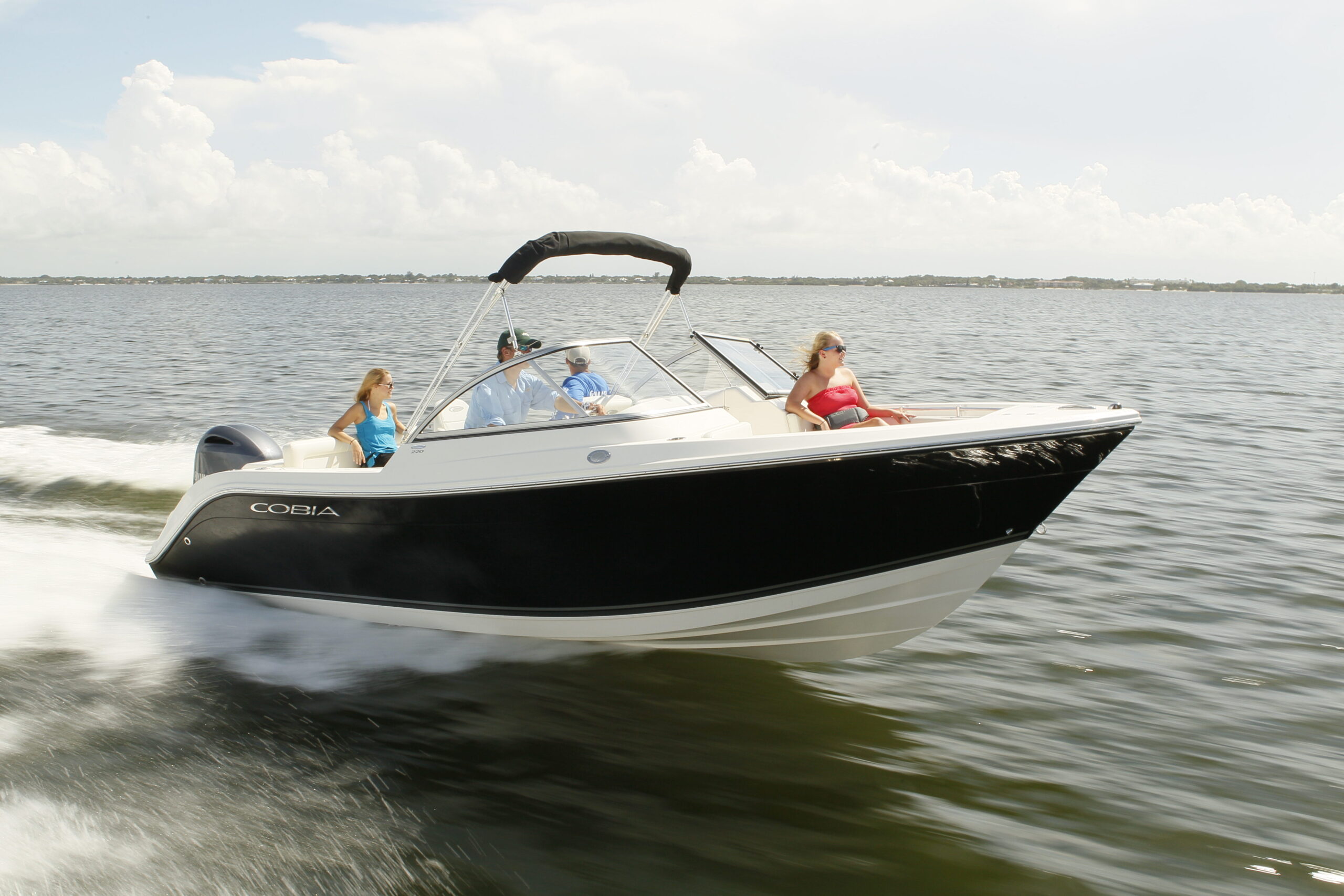 220 Dual Console
The brand new "do it all" dual console.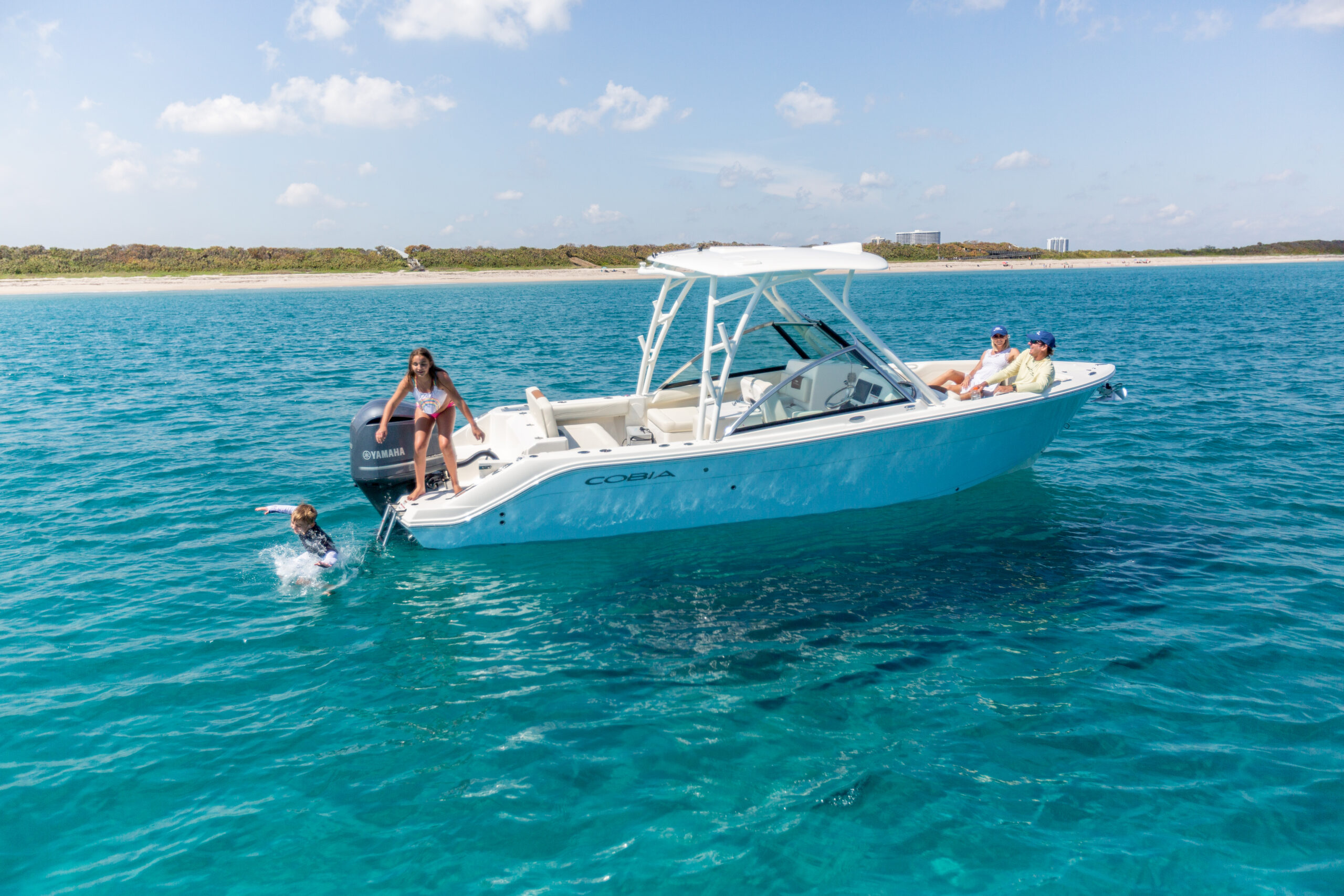 240 Dual Console
The 24 dual console you have been waiting for.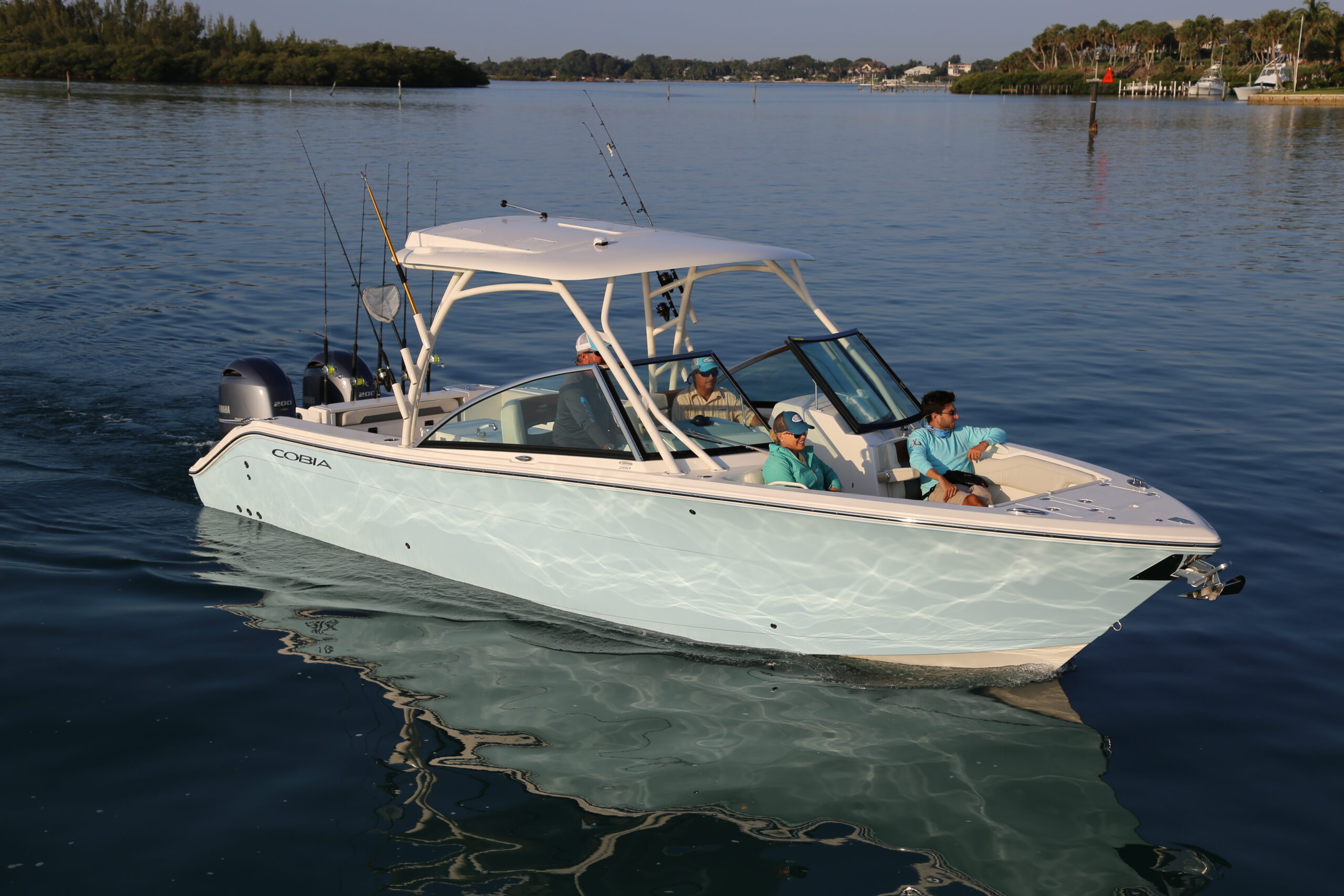 280 Dual Console
The advantage all the water has to offer.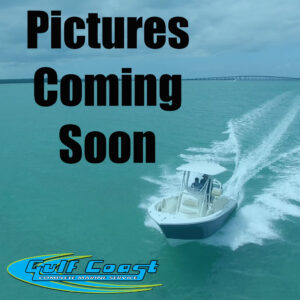 330 Dual Console
Luxurious, refined, and ready for anything.